Our 2018
We started the year up in New York City visiting my sister! She's been in NYC for a few years now and we wanted to go up to hang out, see her apartment and explore the city.
In February my sister and I spent a long weekend (for her birthday) in Zion National Park. It was so much fun to explore the park during the off season. We did Angels Landing, Observation Point, The Watchman, and Canyon Overlook Trail. We stayed outside the park at a little AirBnb and had an absolute blast together! This was my first time in the desert and I loved it!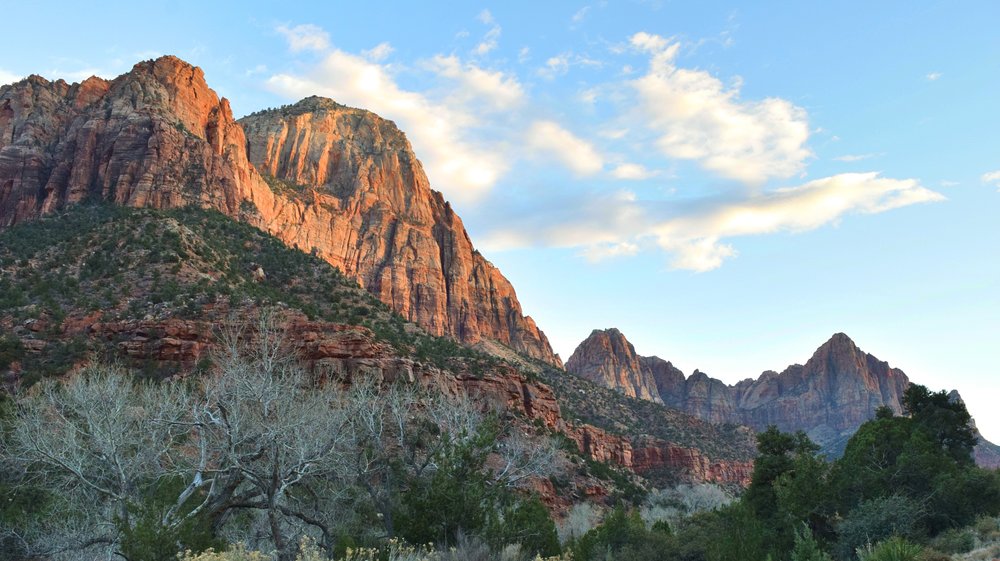 In March, Michael and I spent two weeks backpacking around Peru!!! We started in Lima, traveled down the coast to Paracas, Huacachina, and Nazca before going down to Puno on Lake Titcaca and then finally cruising up to Cusco and then Machu Picchu!! Machu Picchu was a huge bucket list item for Michael and I, and we were in awe the entire time we wandered around the sacred grounds. We had such a blast and Peru really was such a beautiful country with the nicest people and the BEST food. We loved our trip :)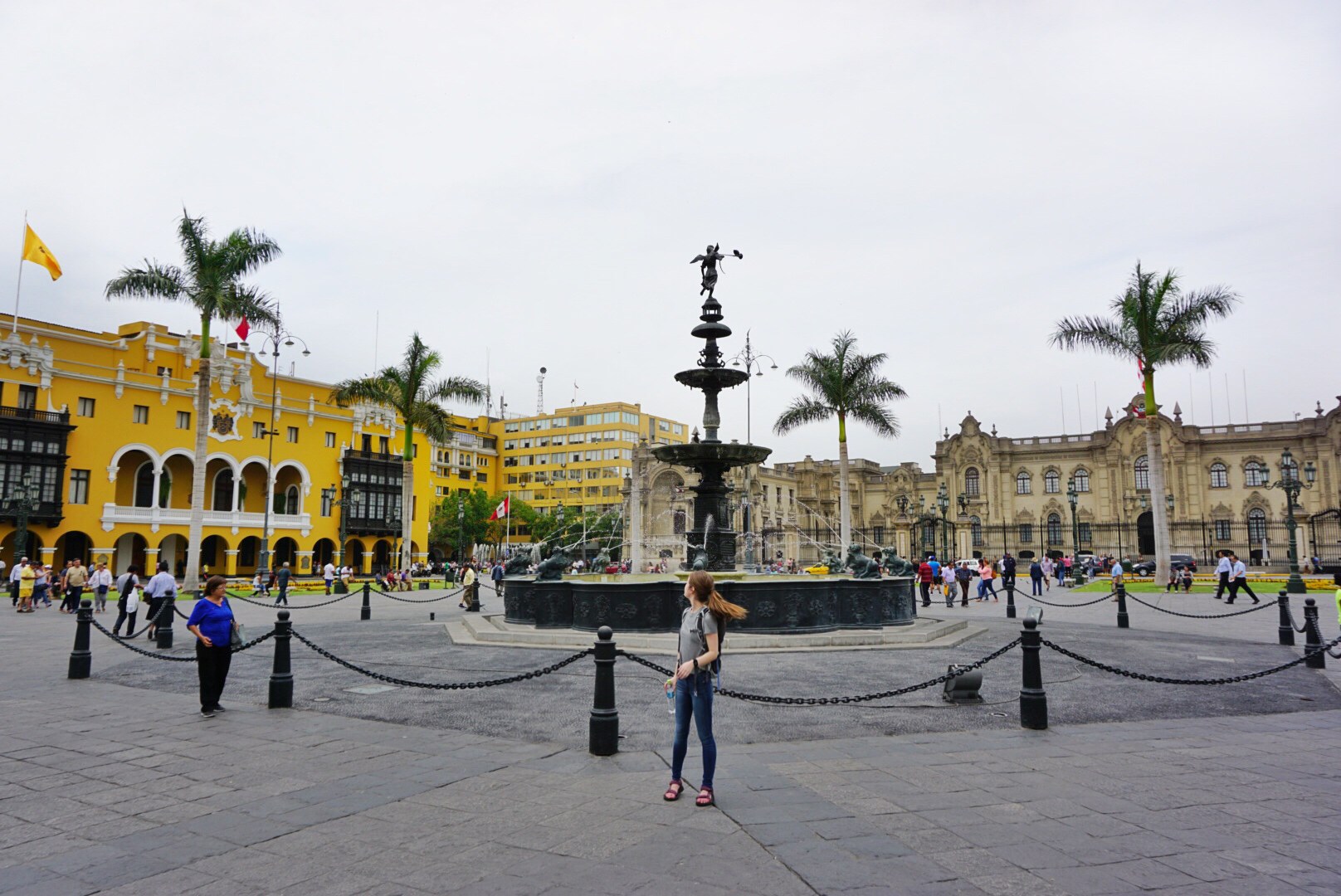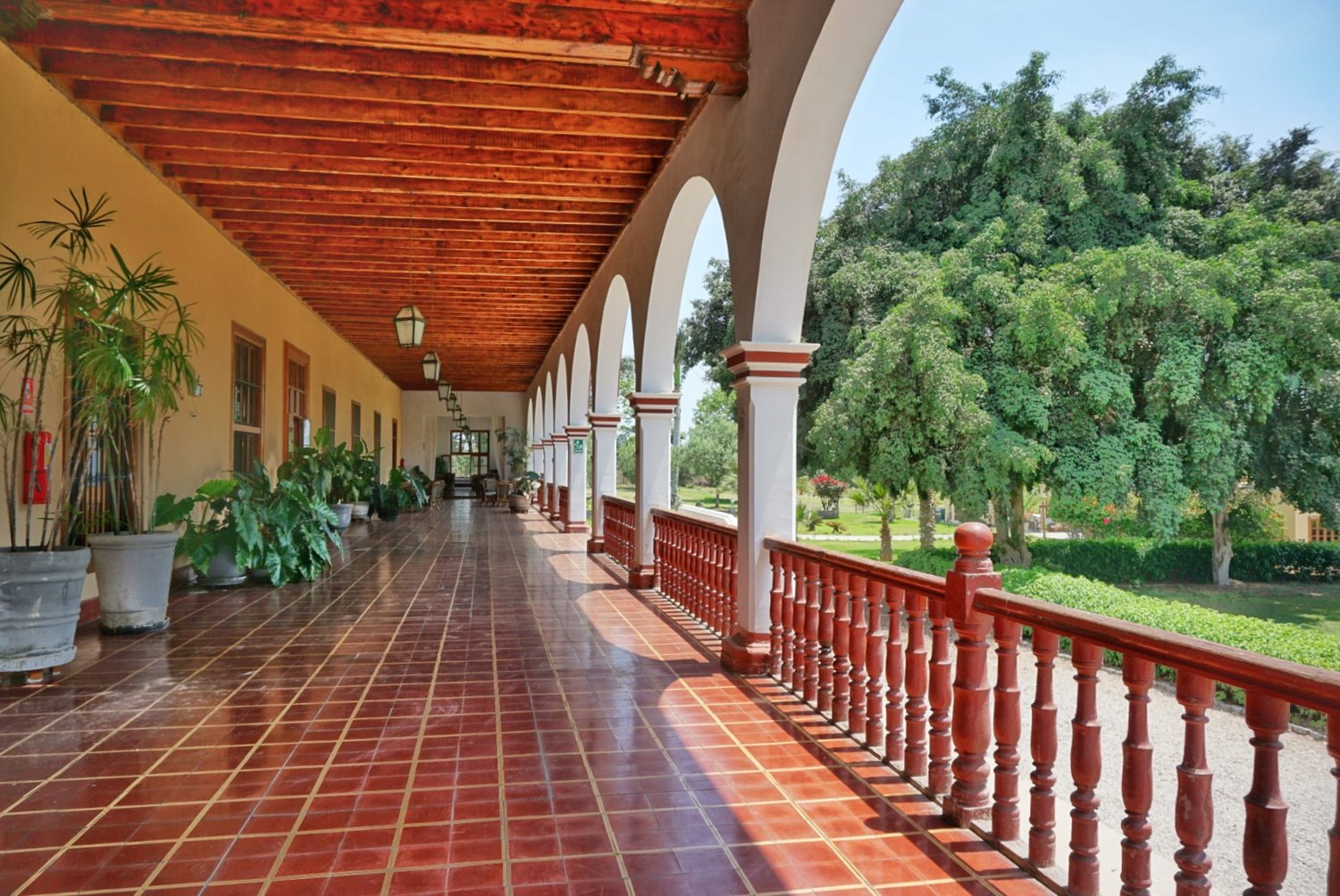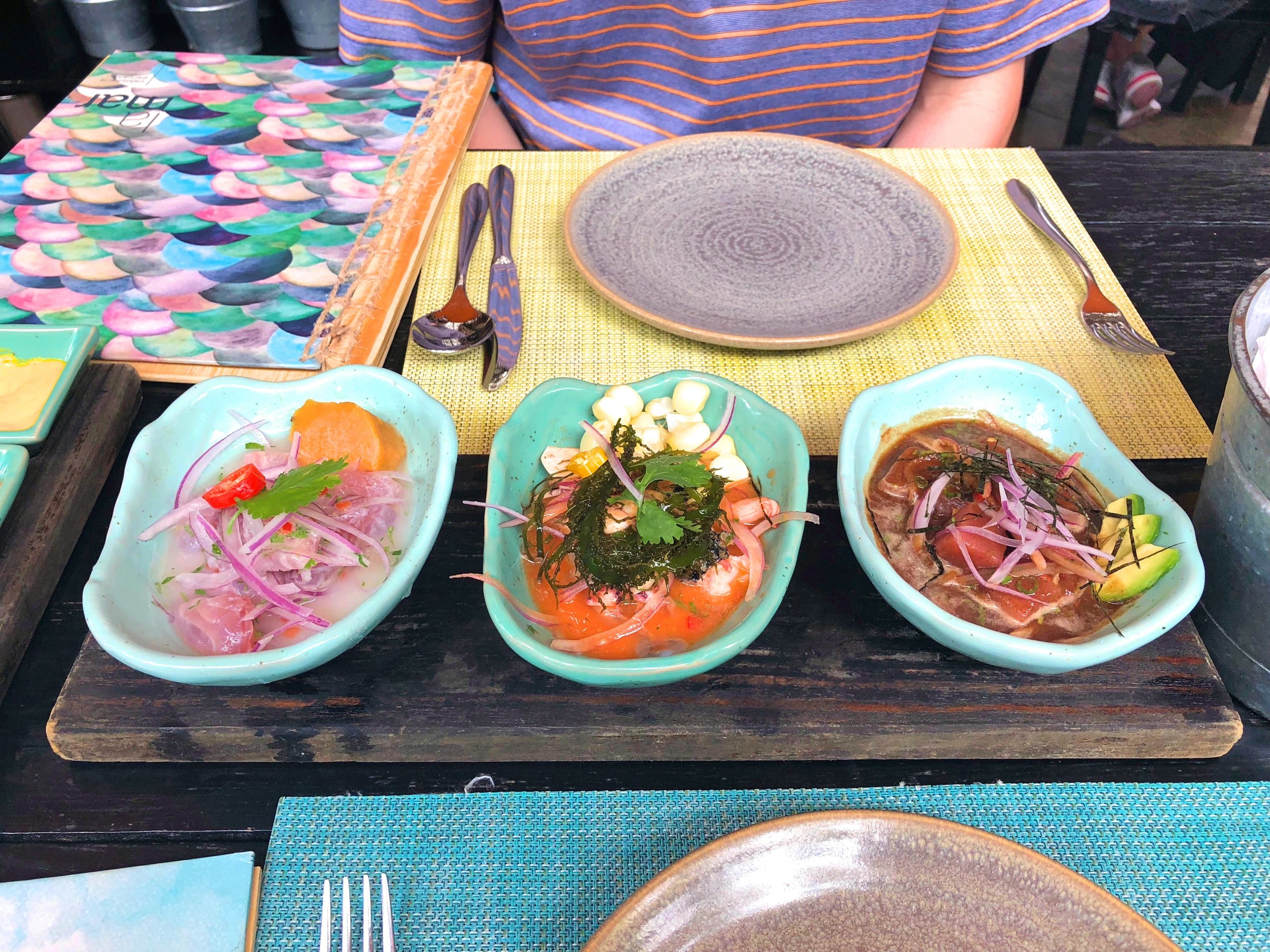 In April we spent a long weekend in the Pisgah National Forest hiking, fly fishing and camping. The weather was beautiful and the leaves were all so green! We had a ton of luck fishing and we loved our peaceful little campground on Lake James. Going to North Carolina before moving was on our list and this was the perfect weekend to soak it all up.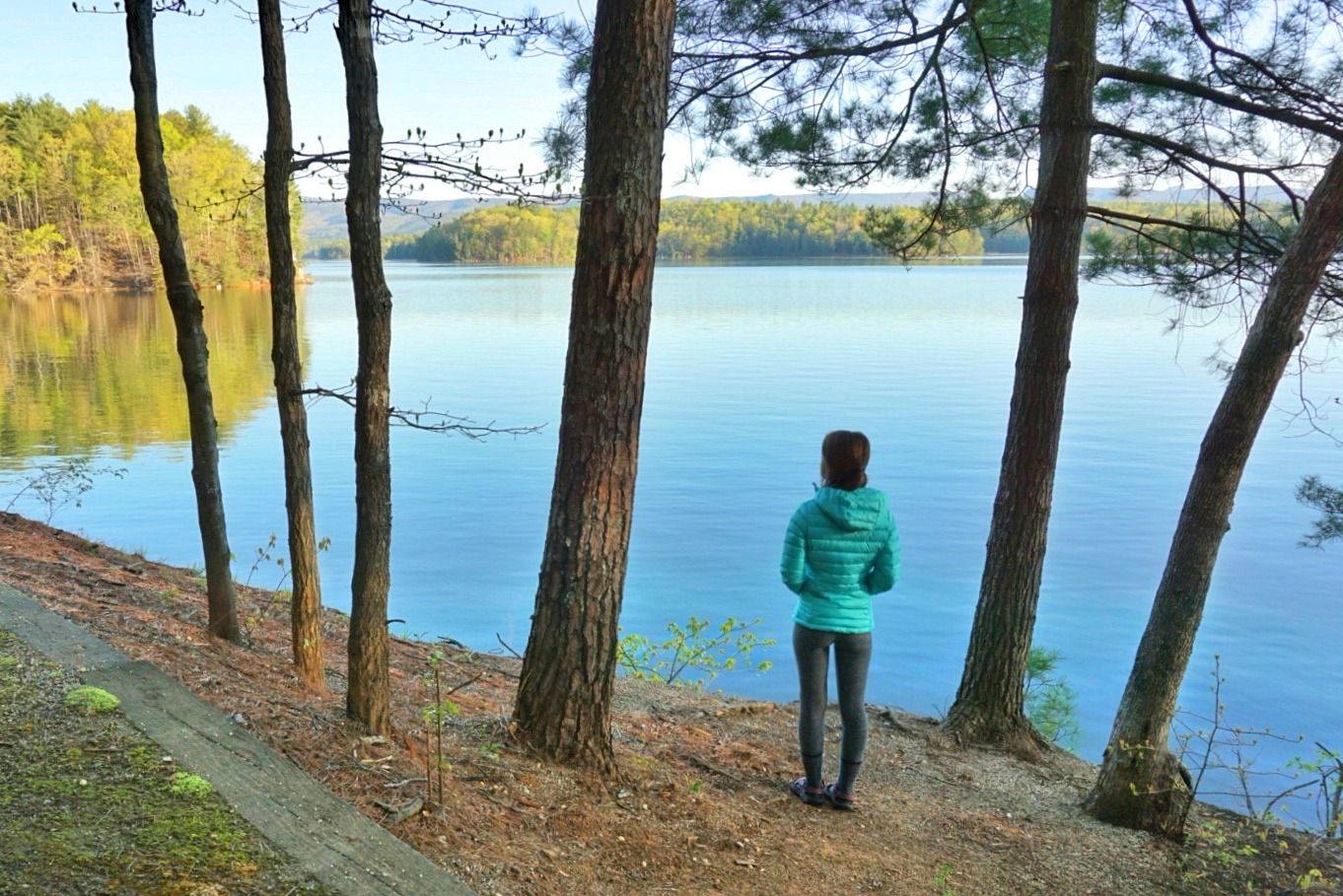 Also, in April we made the decision to move to Portland, Oregon! Michael had been accepted into the OHSU Dental School and we just decided it was a once-in-a-lifetime opportunity so we went for it!
We spent the summer spending every weekend I had off with family and friends before our big move, putting camping and travel on the back burner until we moved.
In May, Michael spent a weekend in South Carolina fly fishing with a friend. Many Red Drum were caught and I was very jealous to have missed out on all the fun!
In June we had a big day drink/going away party and all my best friends came down to visit (a few were missing though!). I just had to add this into my year because I never want to forget how much love I felt that weekend. I really didn't expect many people to make it, but everyone made an effort to come and hang out before we moved and I am forever SO thankful for our amazing friends!
In July we moved to Portland! We drove 2,860 miles across the country (12 states and 4 days) to our new home! For the next month we explored around the state and got settled into life in Portland. Michael began his dentistry program at OHSU and I started a new job at Nike's World Headquarters! Also, the blog got a total makeover and we changed the name to "Snows Out West" since Appalachian Love wasn't applicable anymore :)
In August I spent a long weekend with my best friend, Tanin, at The Outbound's Pursuit Series in the high Sierras of California. We camped, hiked, rock climbed, SUPed, attended happy hours sponsored by Tito's and much, much more. We met so many awesome people from the outdoor community and all around had one of the best weekends together! This was easily one of my favorite moments of 2018 for so many different reasons and I hope to go again next summer!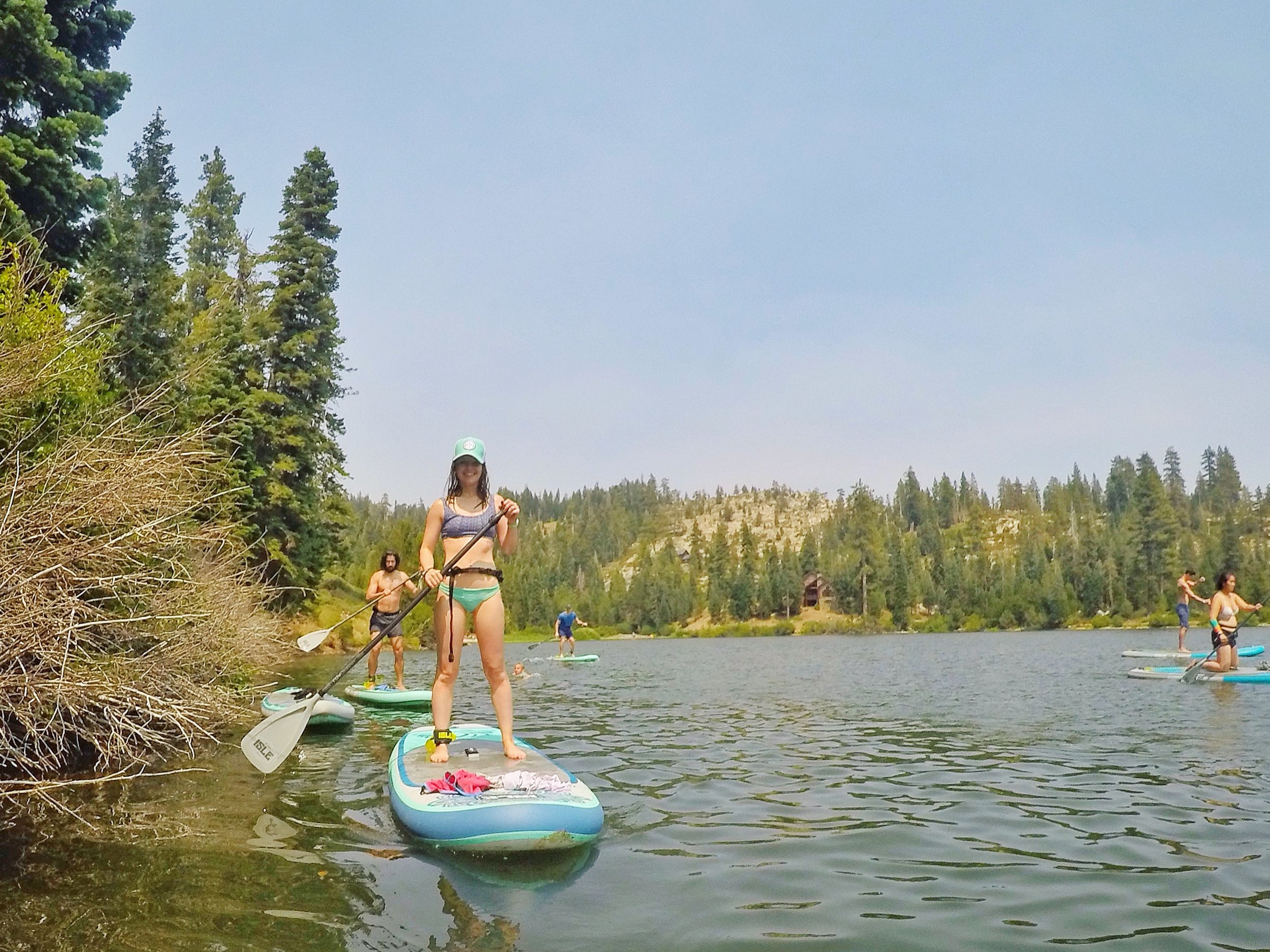 Also in August, Michael snuck away to go fly fishing in Colorado with a friend. His phone was a casualty of the trip but overall the report was that a lot of fun was had and they ended the trip by seeing a band at Red Rocks!
In September Michael and I spent his fall break in North Cascades National Park and holy shit it was absolutely incredible!! The first day was rainy but the low hanging clouds in the mountains made for some seriously dreamy scenery. During our backpacking trip we got even luckier with the weather clearing up as we hiked and clouds were swirling around us up out of the valleys.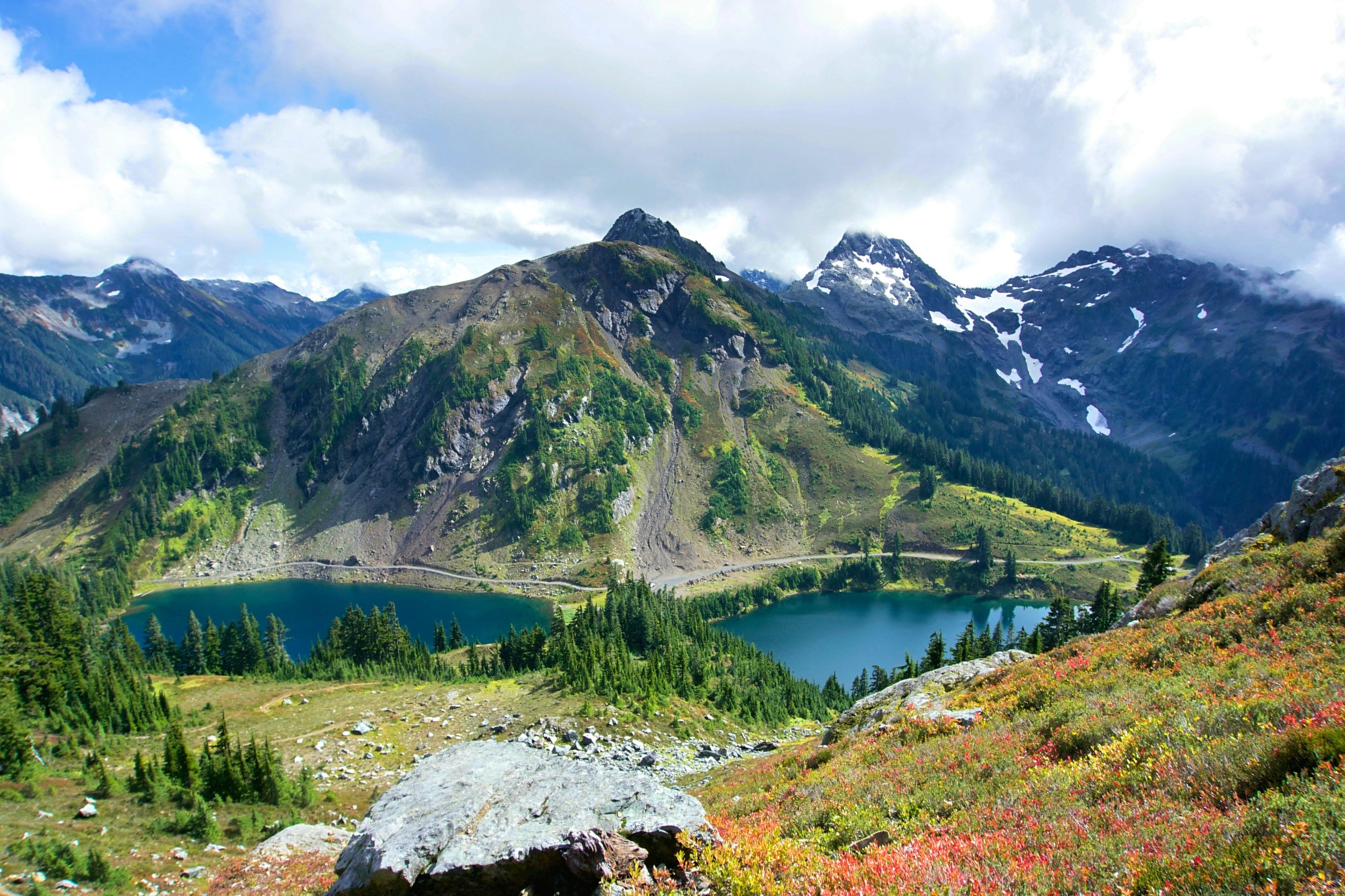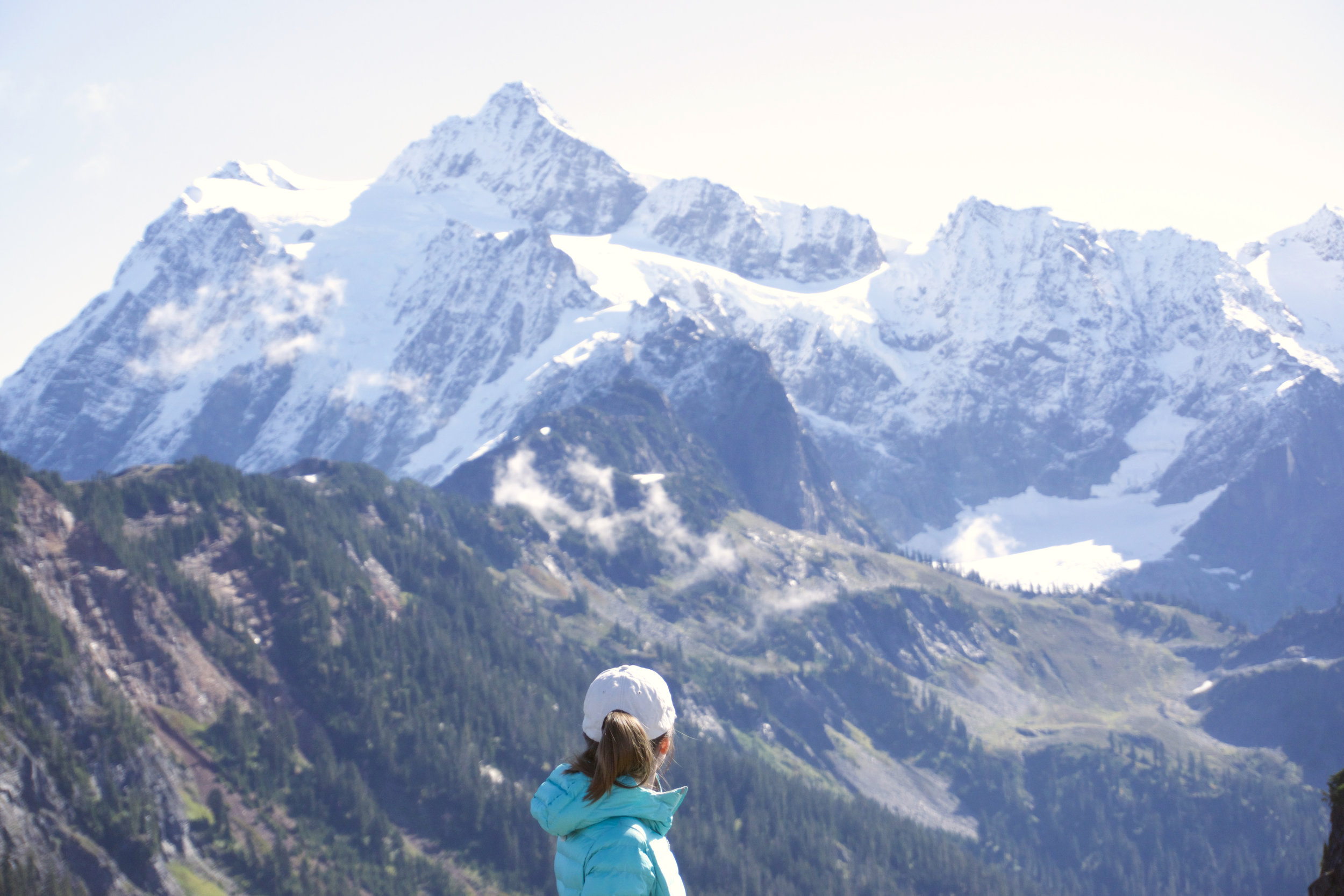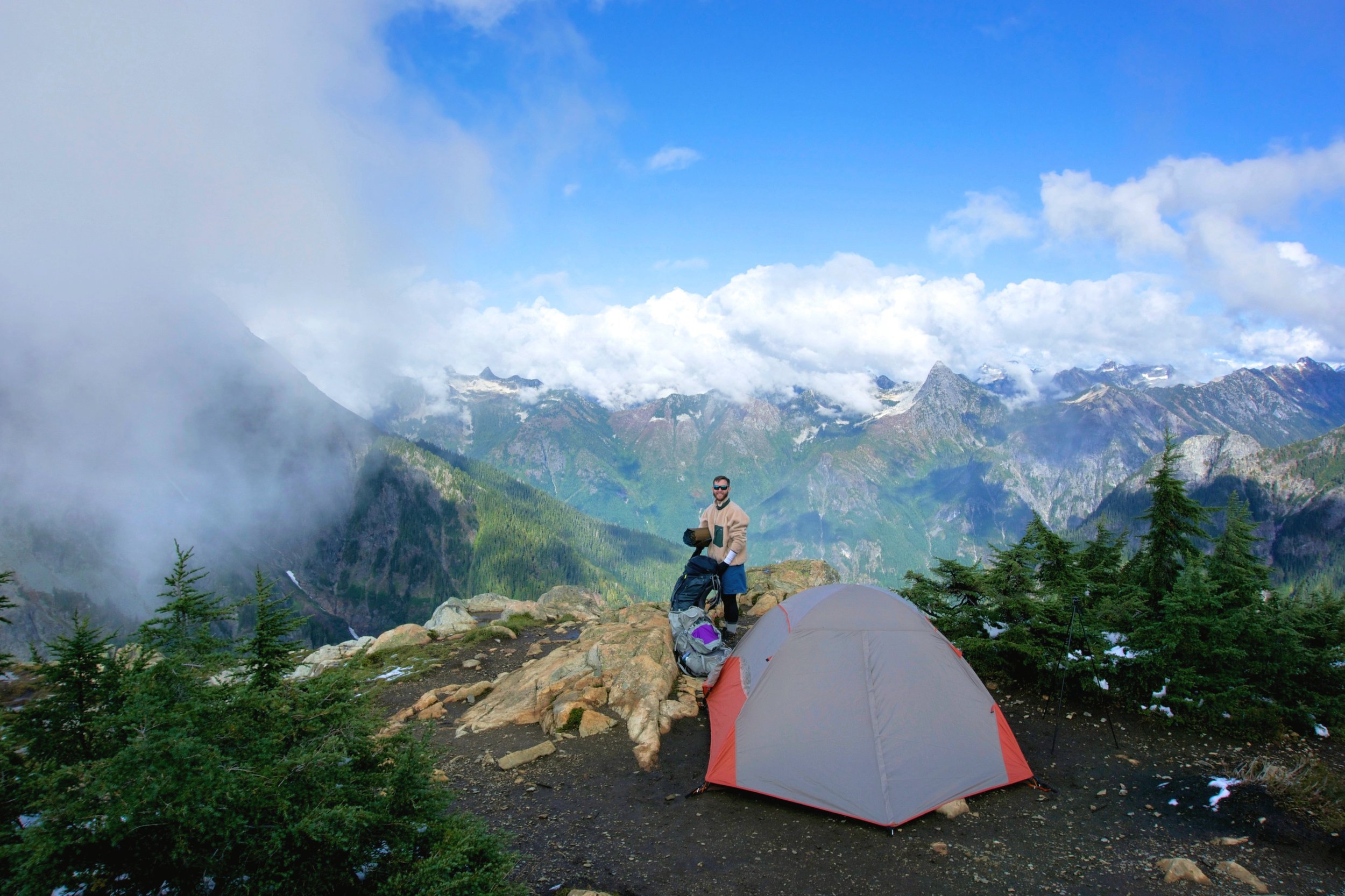 Also in the Cascades, Michael asked me to spend the rest of my life with him! It was an easy, tearful YES and I couldn't have asked for a more beautiful, perfect proposal (or guy!), I'm a lucky girl. We don't have any pictures of the actual proposal because, well, we were in the middle of the wilderness, BUT luckily the day before we set up a tripod and took a few pictures together!
Since moving to Oregon we've done a ton of hikes around the state and up into Washington. Oregon is so much fun to explore because of all the different places you can go; the coast, the Columbia River Gorge, Mount Hood Wilderness, Bend and more! Some pictures below are from all the different hikes we've done since moving here!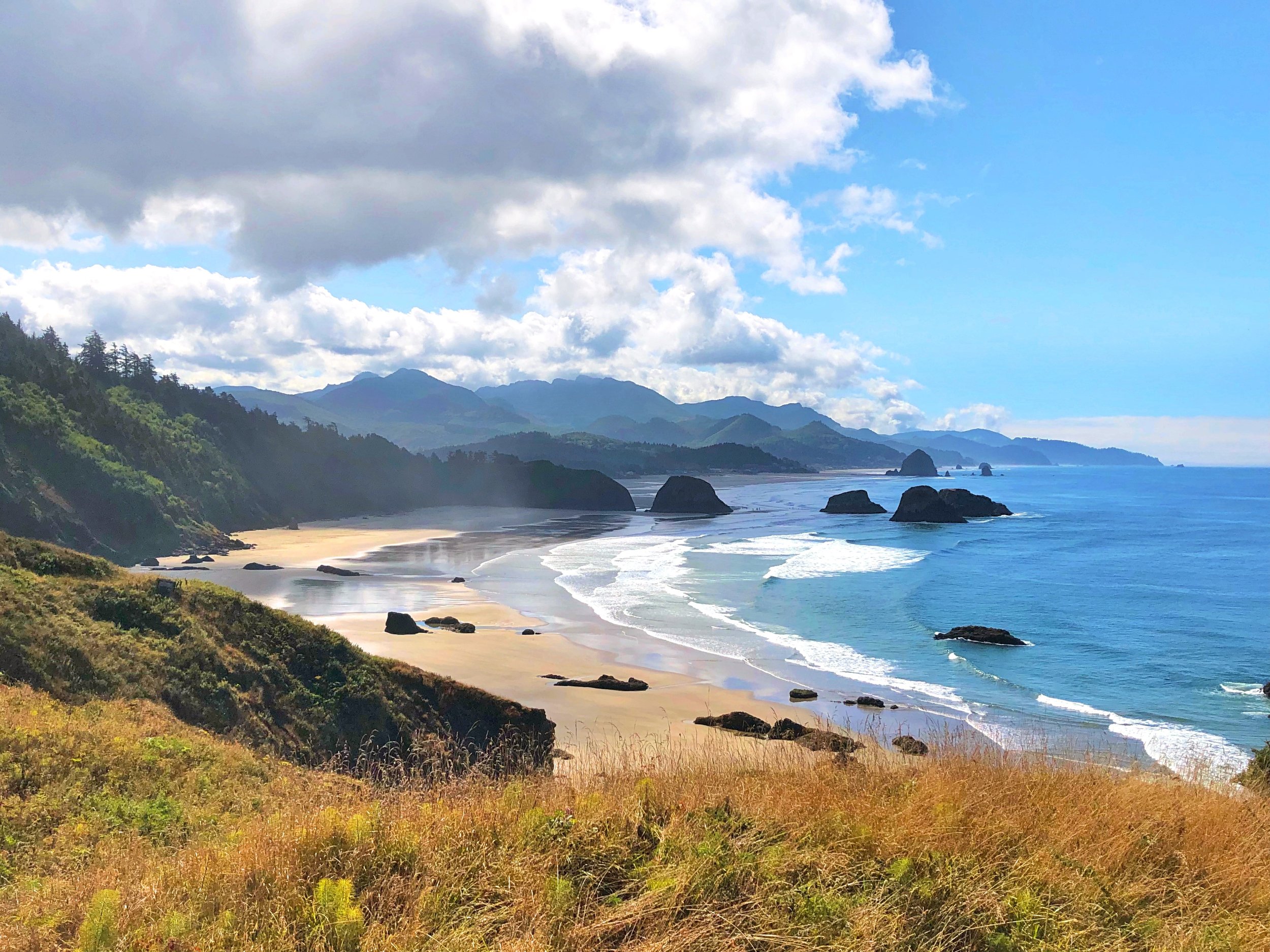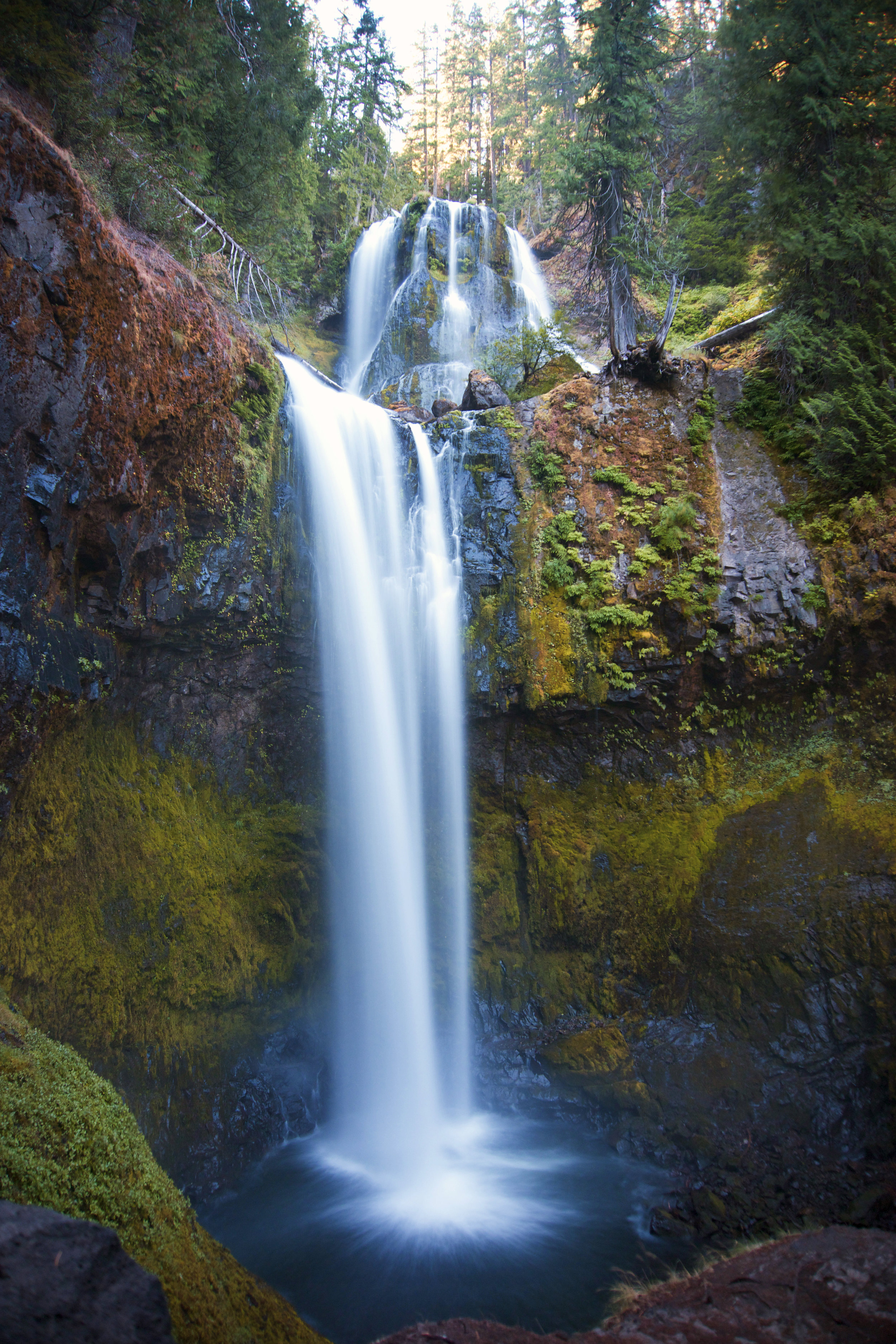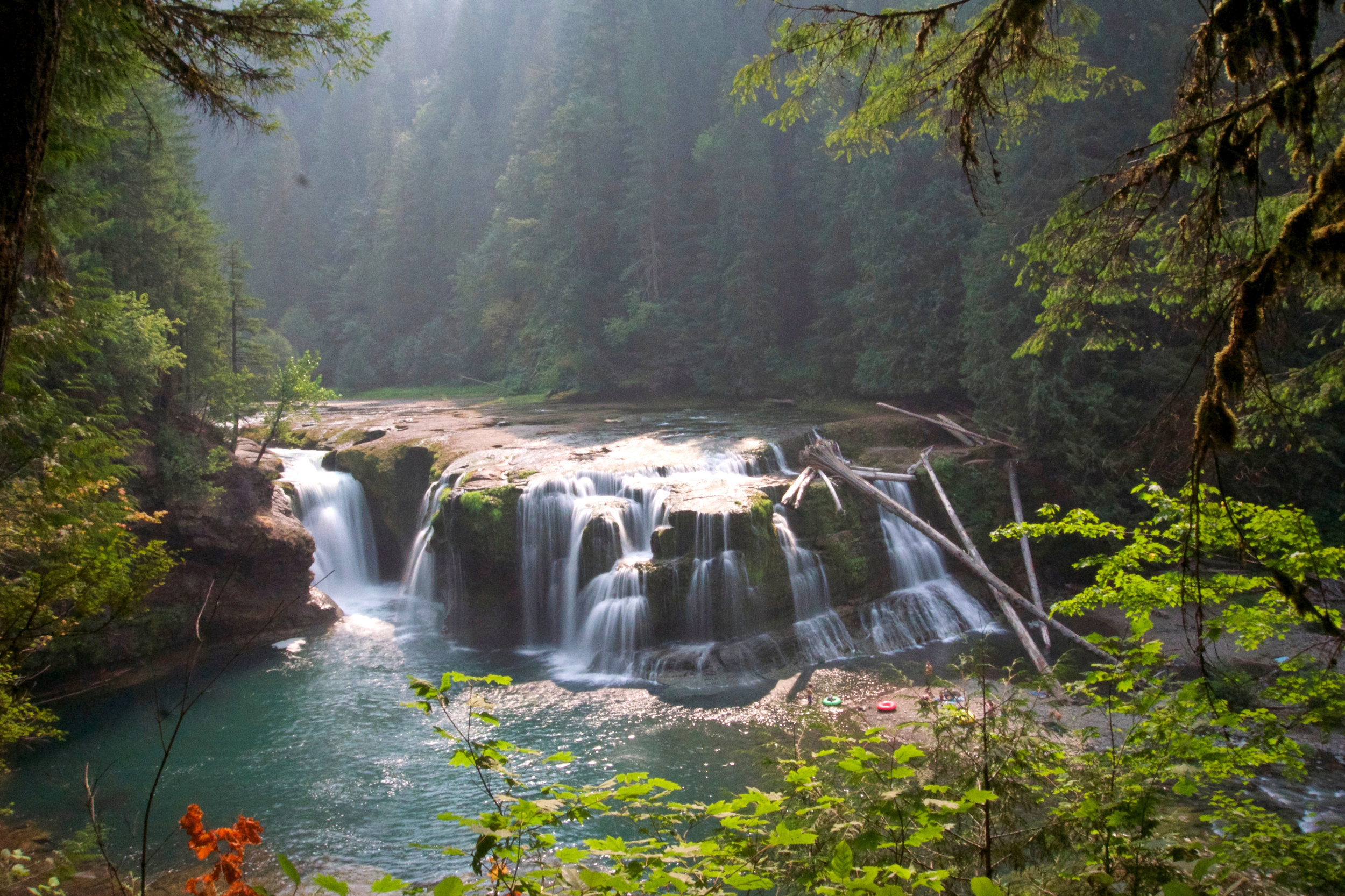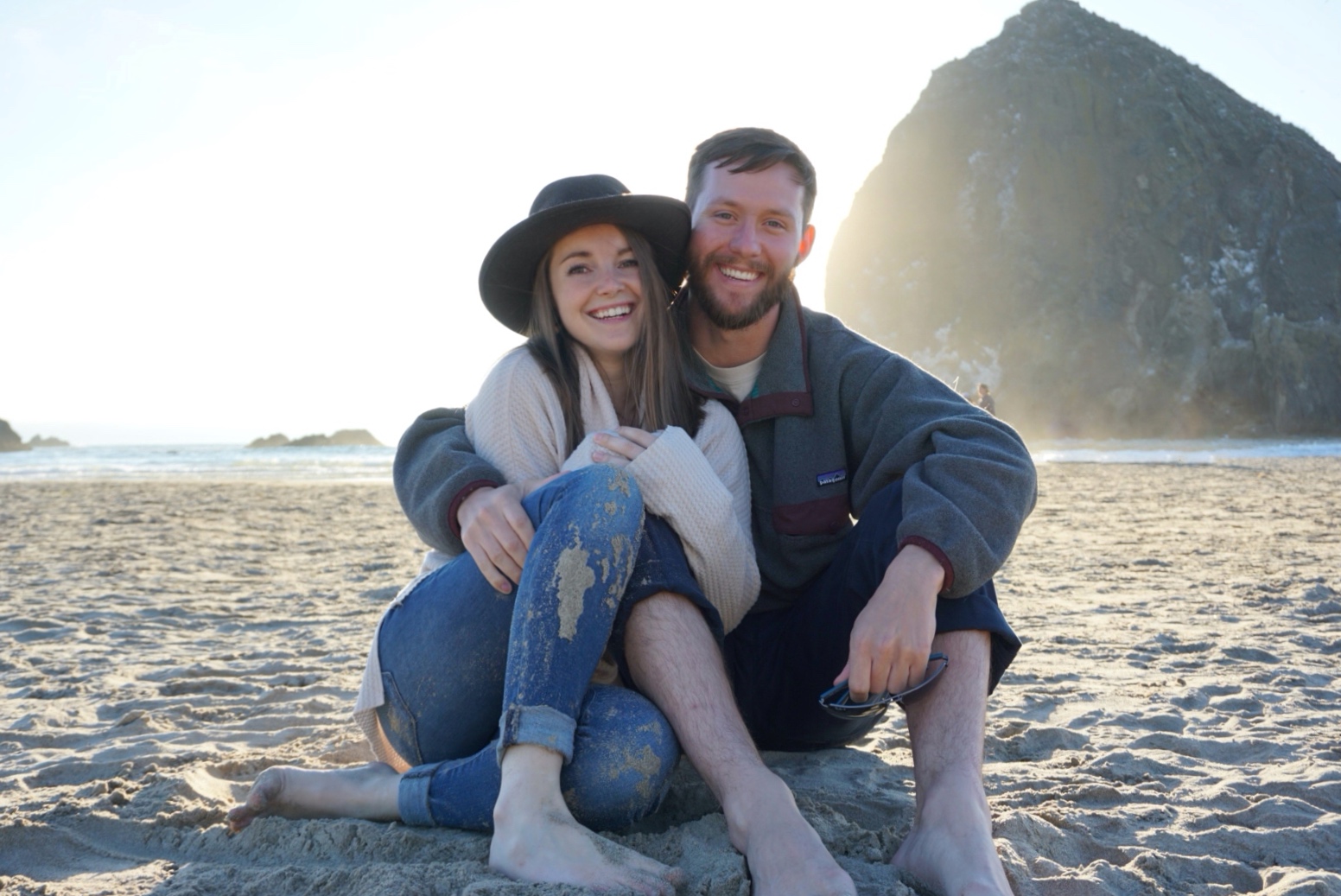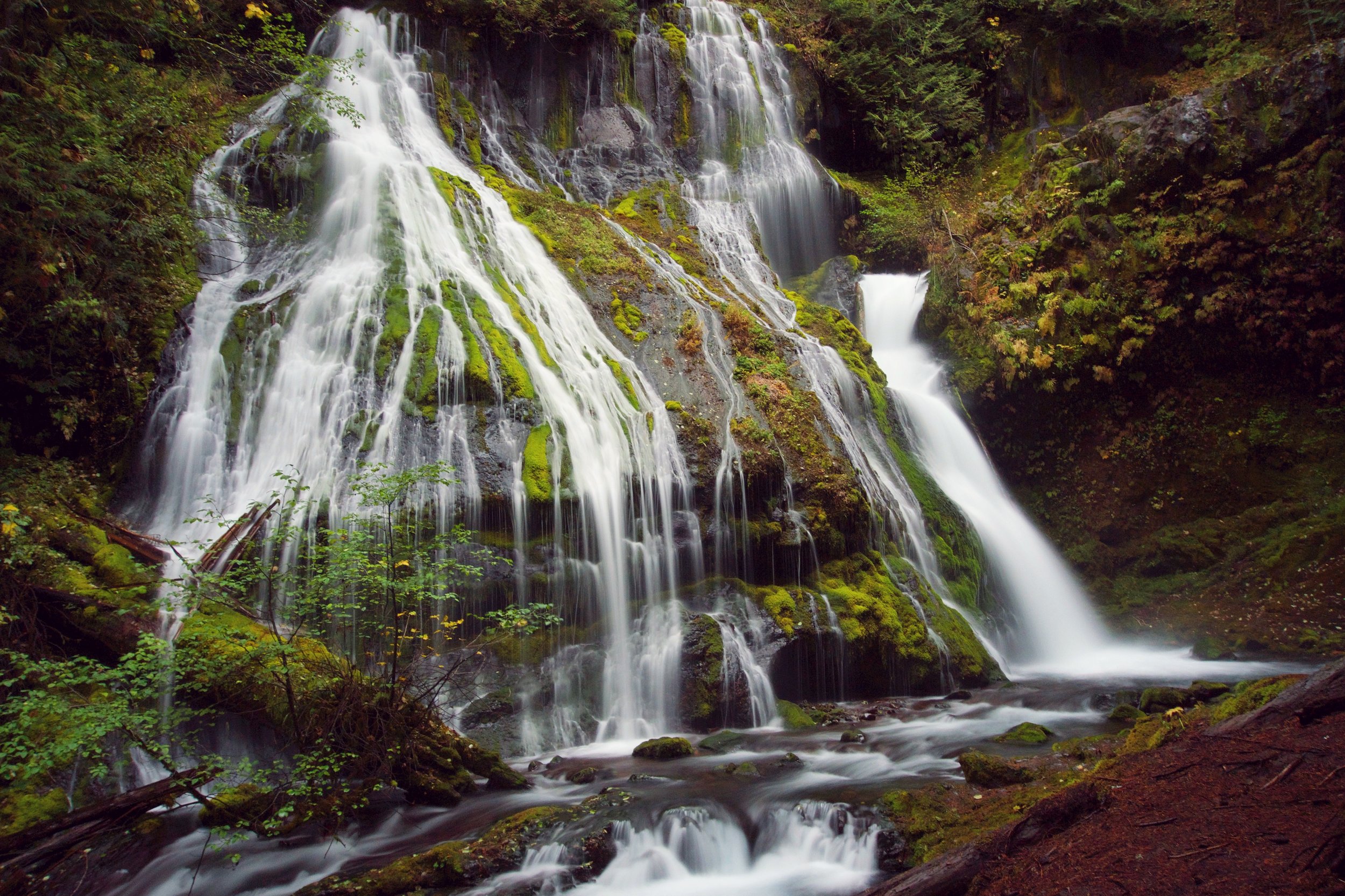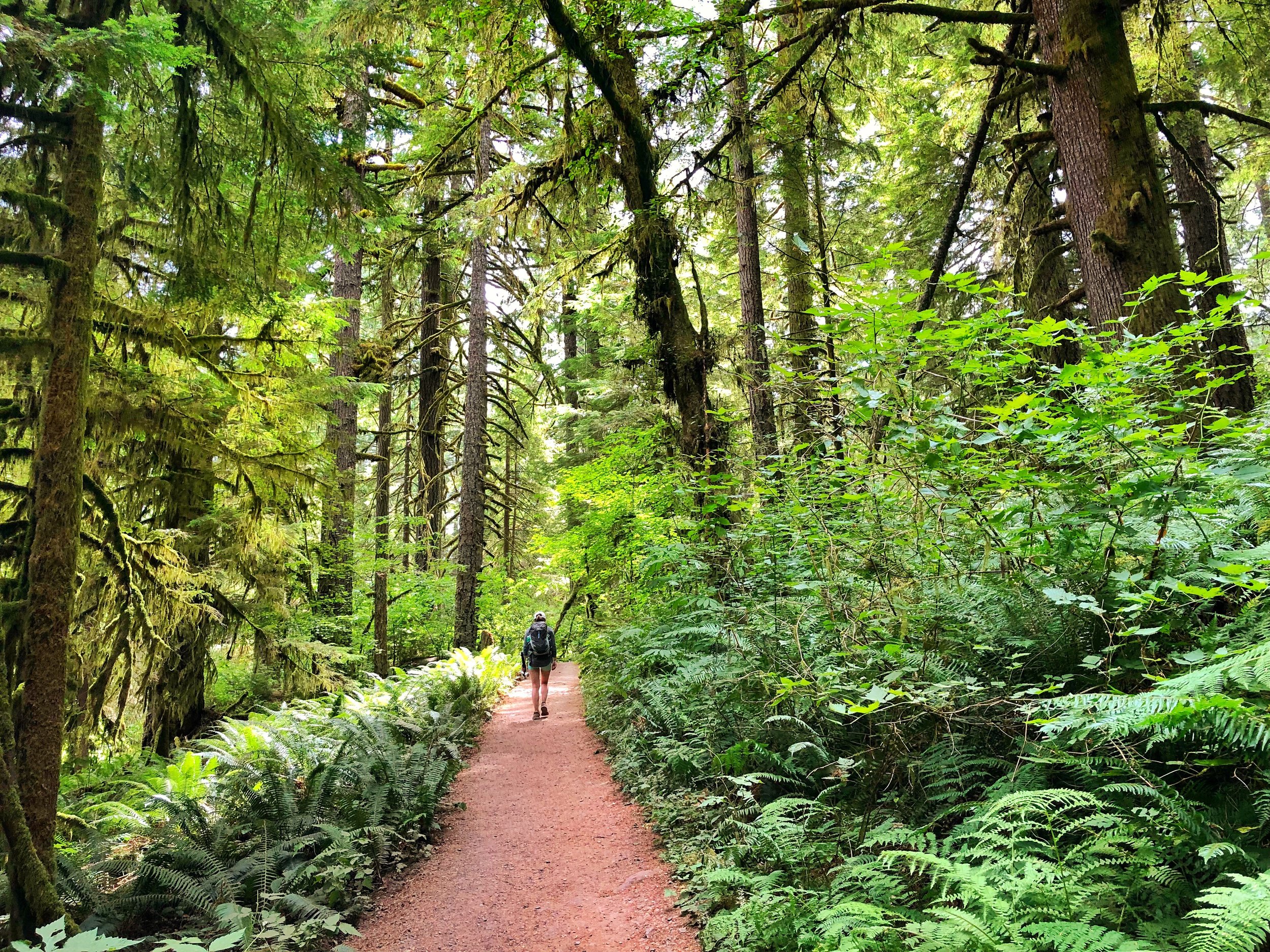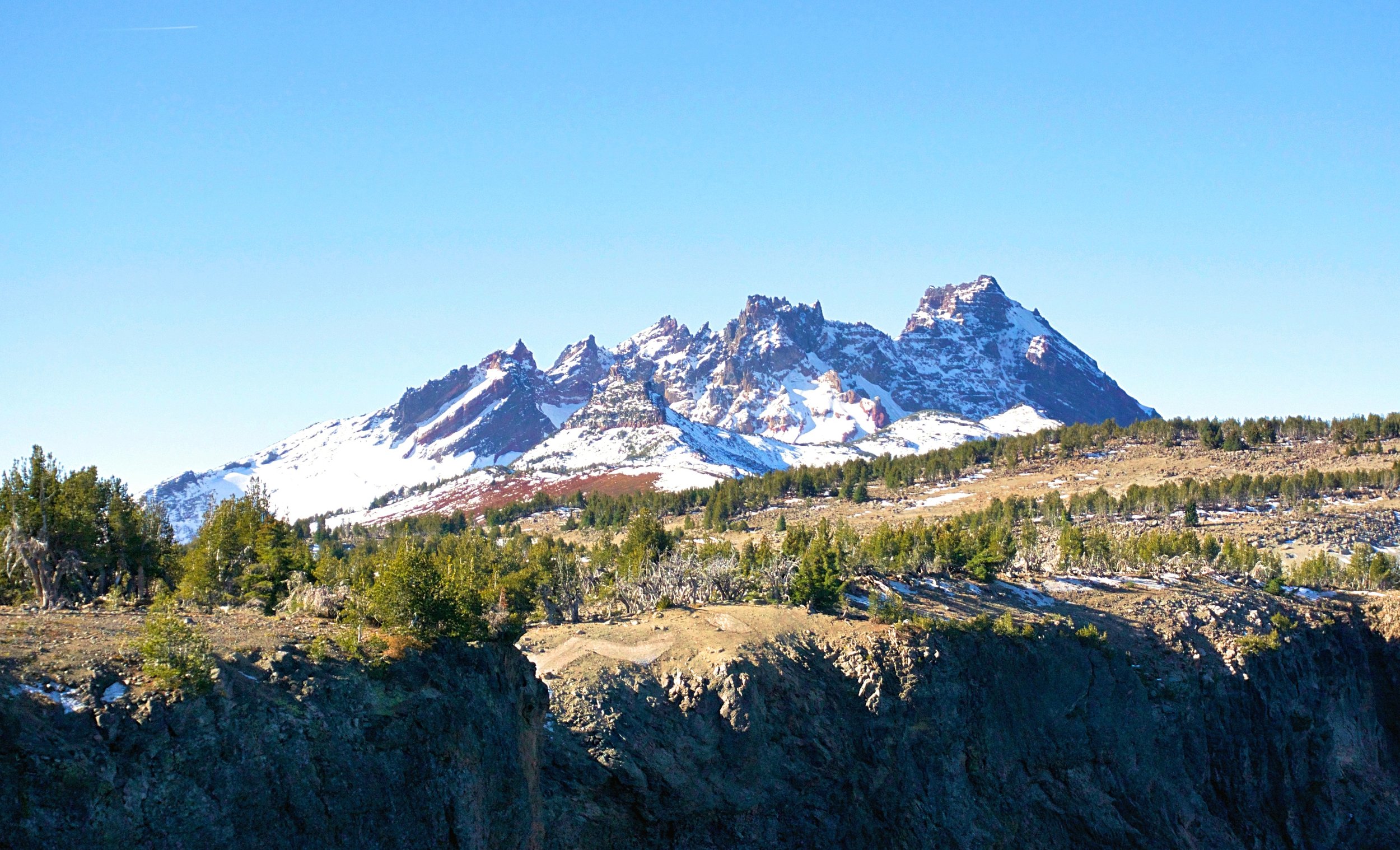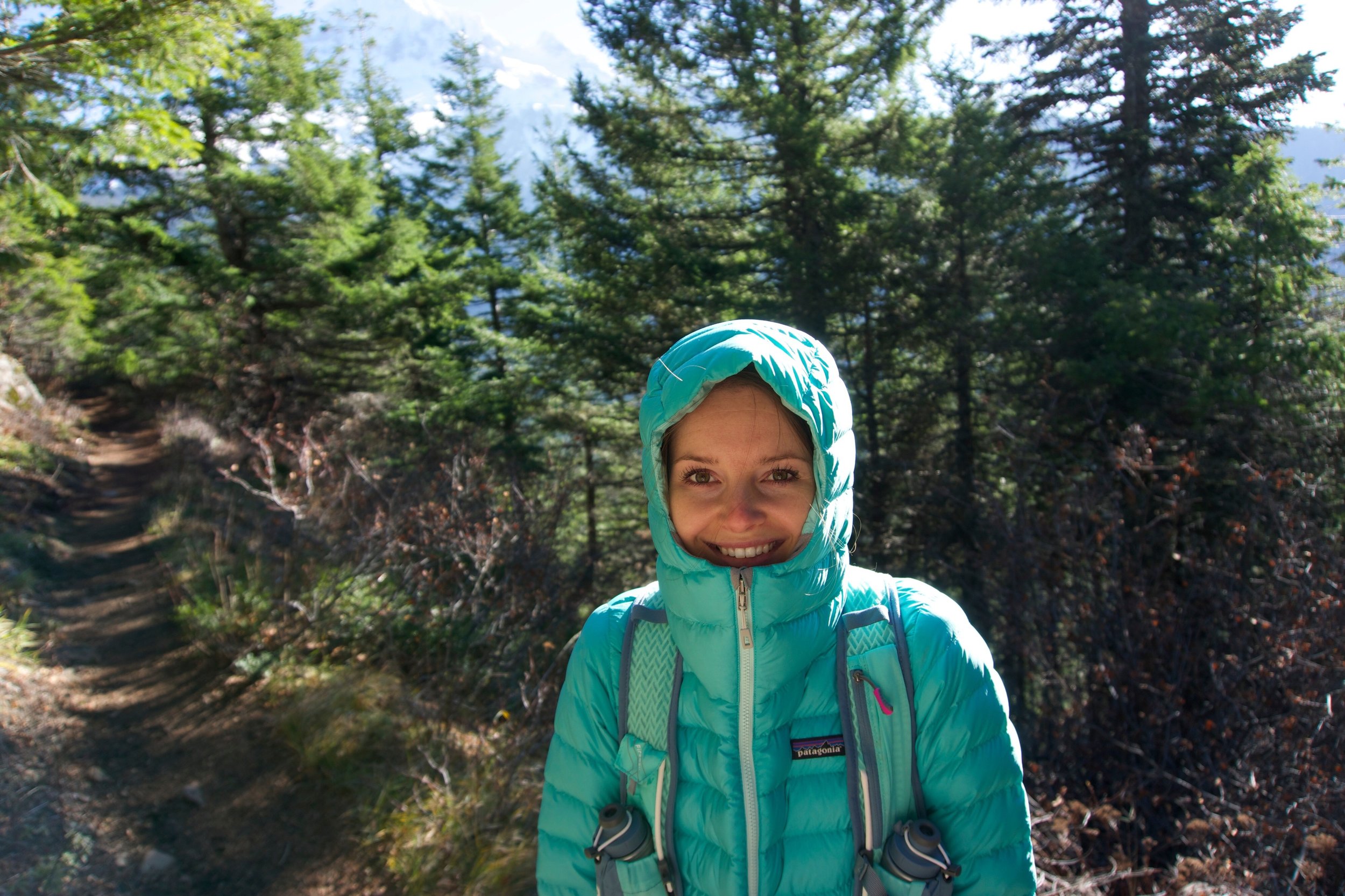 In November we skipped down to San Jose to spend Thanksgiving with my uncle and aunt. It was a short trip but we had a great time catching up, celebrating our engagement and their marriage and spent a rainy afternoon at Half Moon Bay grabbing some warm food and soaking in the foggy beach views.
We finally got to get out in the snow a few times in December and it's been so much fun! We knew moving out to Oregon would mean access to REAL snow all winter, so we bought two pairs of snowshoes as soon as they went on sale at REI (bless you Cyber Monday) and we've loved getting out and exploring in the powder.
Also in December I started a (side) job with Wilderness Culture to start writing articles and doing gear reviews for their website! I have been a long time follower and fan of Wilderness Culture and I'm super excited to be partnering with them for future work.

Throughout the year we've worked with a lot of awesome brands doing gear reviews, Instagram takeovers and more! Our collaborations have included The Outbound, Vasque Footwear, Mountainsmith, Lems, Wilderness Culture and Icebreakers!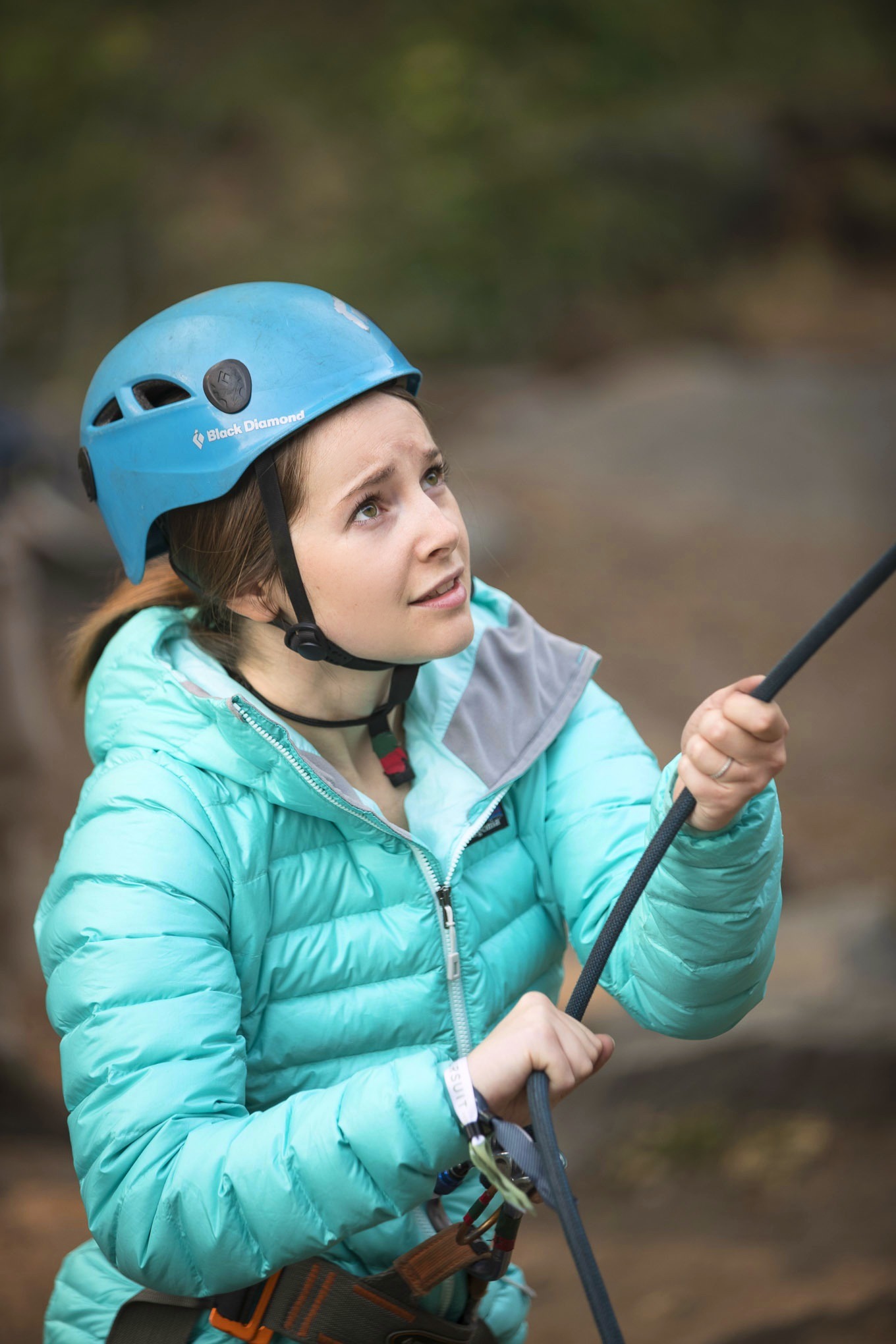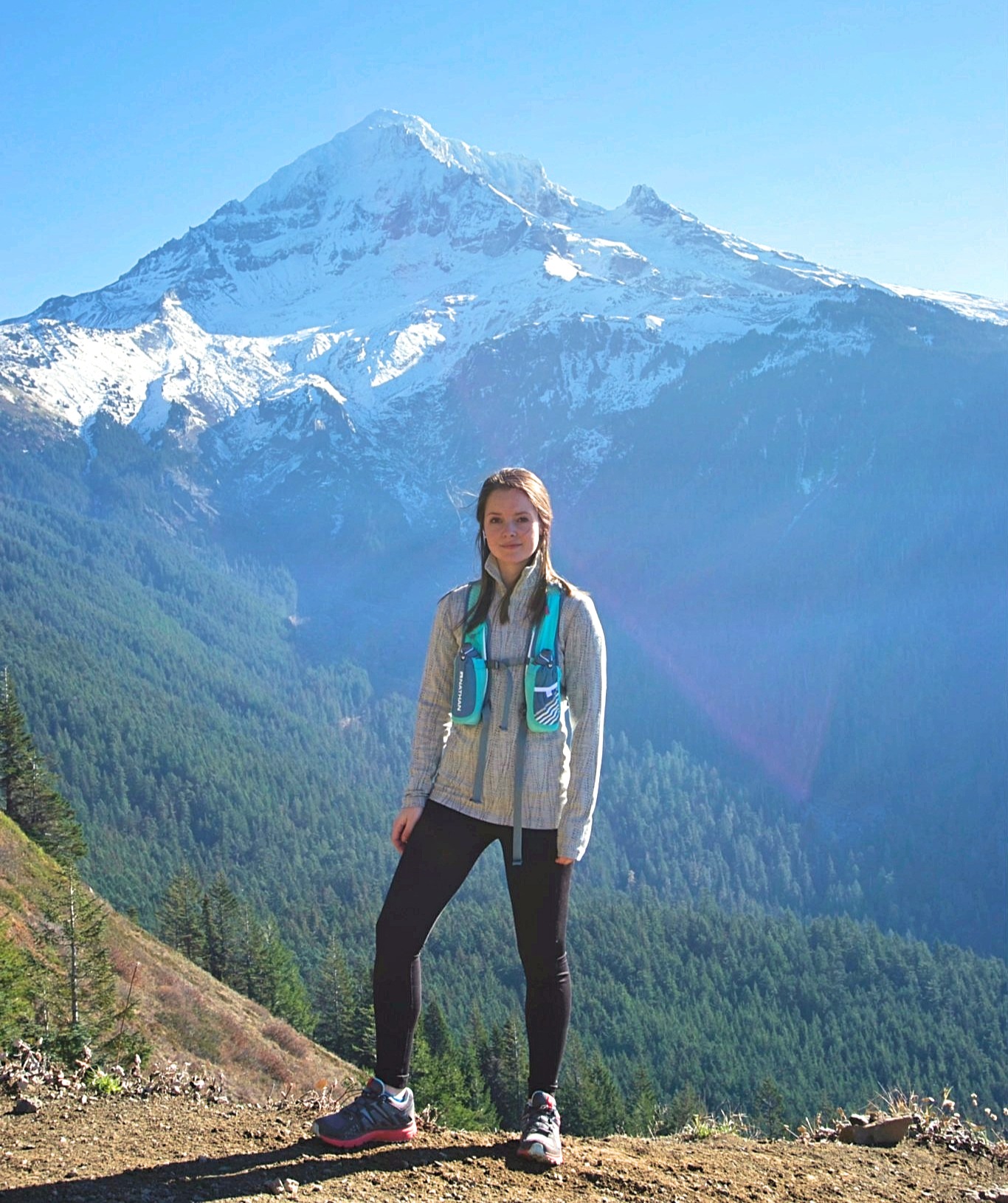 Overall 2018 has been one of those "holy shit so much has happened" years for us and we hope 2019 is a little bit more mellow. As always, we are so, SO thankful for everything we have in our lives and to have lived through another fun, adventurous year together with all our friends and family! We are also so thankful for everyone who follows the blog or comes here seeking resources to get outdoors to go on your next adventure! Website traffic has quadrupled from 2017 and it's all thanks to the awesome people who share our platform <3
We hope you have a safe and wonderful holiday season and Happy New Years!